Long gone are the days when wedding photography meant a few formal group shots after the ceremony. These days most couples look for a candid wedding photographer Ireland, and I'm super happy about it because it's exactly the way I love to work! For me wedding photos are about telling a story of the day, the little highlights of the most precious moments that come together into one big memory. So how do I take these precious candid wedding photos that look so natural and make you forget you even had a photographer around? I'll tell you a few of my tricks so you know what to expect!
My 4 Tricks to Being Candid Wedding Photographer
Observing from a distance
Being an observer on your wedding day is what makes me love wedding photography in the first place. It also lets me be totally unobtrusive and work as a candid wedding photographer without interrupting the flow of the day. When I am around groups of people (during the ceremony or at the wedding reception) I prefer to use the longer lens that allows me to stay further away. Few of us like the feeling of being in front of a camera, so I like to hide!
Following the laughter
Something else I always look out for is laughter! Laughing makes our features soften, our eyes sparkle and always makes us look better! This is one of the reasons I love photographing wedding speeches – usually interlaced with jokes, they make the perfect entertainment to get everyone's natural happy reactions! Even if you want you wedding speeches to be intimate and emotional, don't forget to throw in a few jokes. As a candid wedding photographer Dublin, speeches are some of my favourite moments of a wedding day!
Asking questions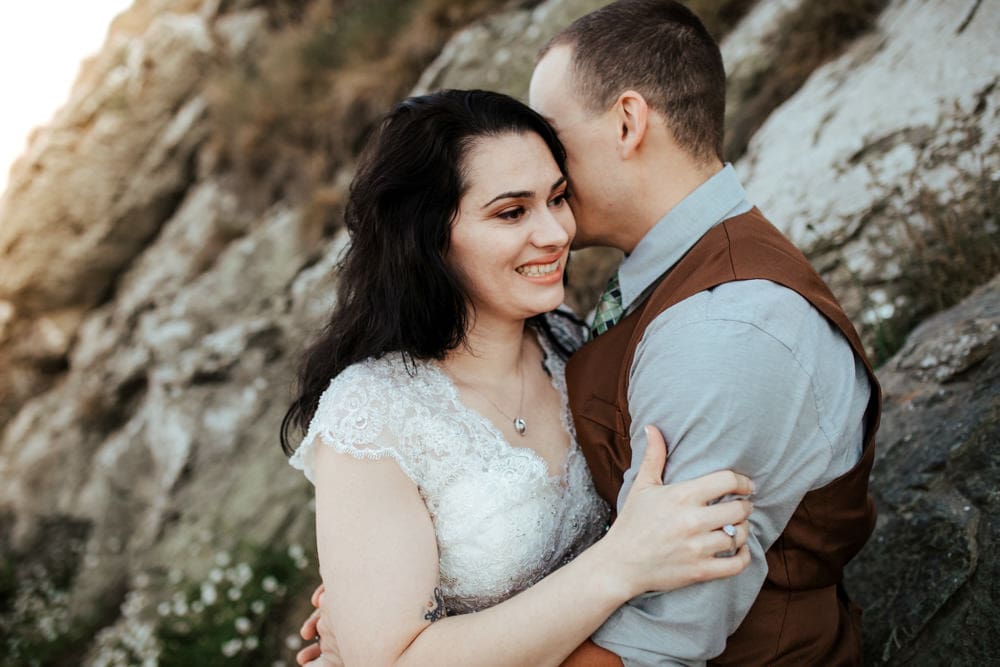 When I'm alone with the two of you, I of course love to get those epic shots in awesome locations. But even more so I love to reflect your personality and get your candid reactions! I have quite a few different tricks I like to turn to depending on the couple. I may tell you a few things to do, like rock each other or hum your favourite song. I may ask you to hug really really tightly, as if you're saying goodbye for a month. I may ask you to tell me a funny story or whisper something sexy to each other. My main goal is to do as little posing as possible – I want you to enjoy the time together, have fun and soak in the intimacy. And I'll take care of capturing those little moments!