Congratulations – this has finally happened! Whether he proposal was romantic or hilarious, you'll remember it for the rest of your lives. And now you're engaged to be married to your best friend. You're still admiring the ring, your family is delighted, your friends are super excited and maybe a little envious. Time to enjoy the planning! But how to start wedding planning? Here's a list of questions you should ask yourself first.

1. Where?
I'm sure this is not the first time you've imagined your perfect wedding day. Now, your plans and visions will probably change as you start the actual planning. But it's a good idea to sit down with your other half and discuss what type of wedding you'd both like. Do you want to marry somewhere close to home or do you dream of having your wedding in a castle / country house / by the sea? Or are you a cool urban couple planning to celebrate your big day in the city? In any case, this is a great first task of how to start wedding planning.

2. When?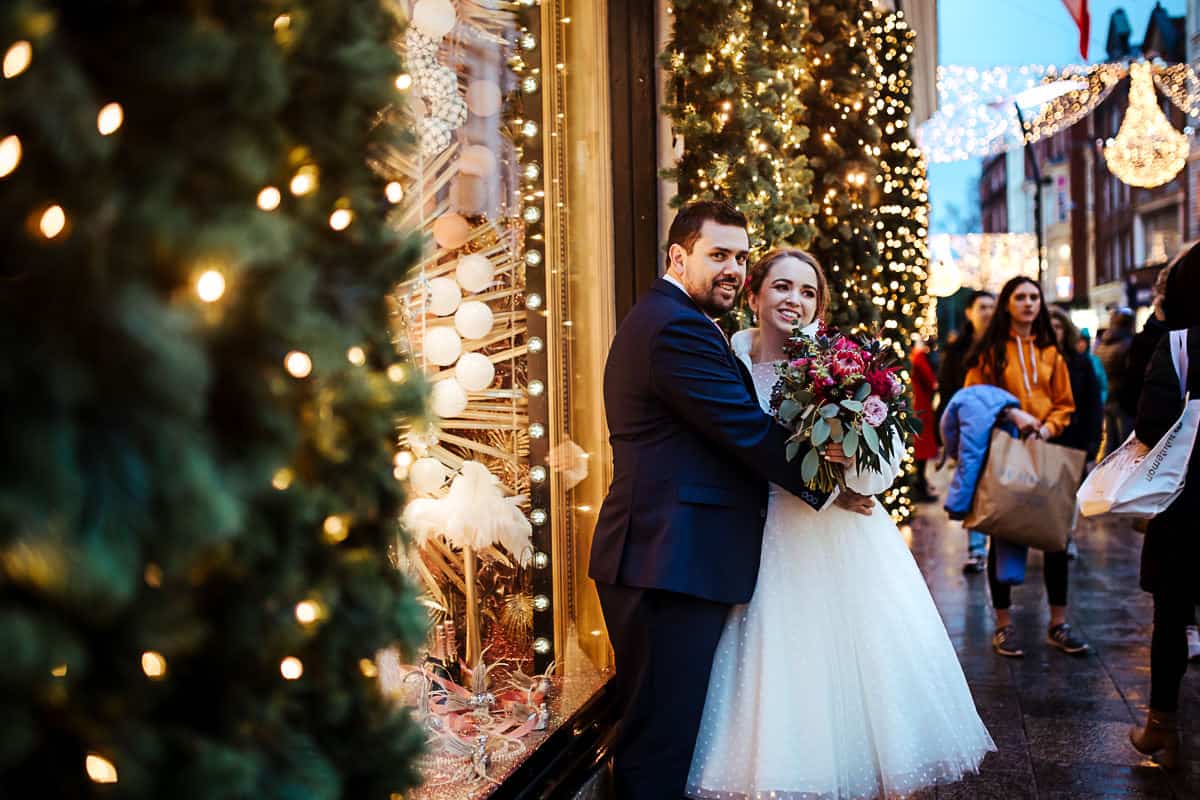 It's generally a good idea to give yourself a full year to plan your big day, but people take anything from 6 months to 2,5 years! You don't want to rush your wedding planning. Give your friends enough notice, and if you have a specific date in mind it might give you less flexibility. Discuss with your other half if you have a seasonal preference. Summer, of course, is a really popular time for weddings with long and warm days. Spring and autumn weddings can be equally lovely, with nature at its best and some lovely evening light for beautiful photographs. Christmas weddings are also popular. Venues put on their best decorations and everyone is in festive mood.

3. Who?
This may be one of the hardest questions to answer, but who do you want to invite? Is it going to be an intimate wedding with just your closest friends and immediate family? Do you want to have a loud party with all your friends? Will you invite all your neighbours and extended family? Depending on the number of guests you and your fiance are planning to invite, you'll need to figure out your budget and venue. Now that you have these questions answered, time to get into the details.

4. Start researching venues
Setting a date is a great way of how to start wedding planning. Unless you have just one specific date in mind, try to give yourself some flexibility and send venue inquiries about several days. Most venues have minimum guest numbers for Friday and Saturday weddings. Planning an intimate wedding mid-week will be easier. Depending on the size of your wedding and the venue style you prefer you'll be able to make a shortlist of available locations in the area. Think of a reception room that won't be too spacious or too packed. How many people would you like to stay the night at the venue?

5. Book your photographer & music
Bands and photographers are some of the first vendors to get booked, so don't leave it too long. Figure out the style you like best and send inquiries to see if they are available on your date. And definitely organize personal meetings or at least a phone chat! These people will play huge roles on your big day, you don't want them to feel like strangers!
6. Plan your budget
It might sound logical that setting your budget is how to start wedding planning. You'll be surprised! It will probably be the biggest party of your life, and it's also a party you've never planned before. It's easy to over or underestimate what kind of budget you actually need, so do your research first. If you fall in love with a certain venue or certain supplier, just think of ways around. Maybe you can cut down on the number of guests and invite only those you see on a regular basis? Maybe you can cut out little extras like personalized dress hangers and bathrobes but invest in a photographer whose work you love?
7. Get inspired
A wedding day is a very visual affair, and one of the best part of planning is getting inspired by all the beauty! Pinterest is a fantastic tool for it. Start drawing your board with dresses, flowers, decor, cakes and images you love. You can later share this board with your vendors – trust me, we are a delighted when a bride can share her vision.

7. Don't stress!
Wedding planning should be anything but stressful, and that's my best advice on how to start wedding planning. You are getting ready for one of the happiest days of your life, so make the lead-up exciting as well! Take up some DIY projects, enjoy research at a leisurely pace and most importantly, do it together. It will be a fantastic bonding experience, and you'll both be super excited when the day finally arrives!