When you start planning your wedding you are full of excitement and ideas. Planning the most beautiful day of your lives surrounded by all your favourite people – how amazing is that? Then there's an annoying reality check called "wedding budget". Budgeting is obviously very important, especially when you are planning a party on a large scale. And I understand why couples who inquire with me ask not just about my style of work but budget-related questions as well.
Here some of the more common questions I see on Google and in wedding groups:
What are wedding photographer Ireland prices?
How much does wedding photography cost?
What is the average cost of wedding photographer in Ireland?
What is included in wedding photography packages?
While there's no one answer to these questions (except "it depends!") I'll try to explain what's included, why the cost of wedding photographer is deemed so expensive and what you're really paying for. It's going to be a long read, but I promise it's worth it in the end!
Average cost of wedding photographer in Ireland?
I don't think there's a single answer to this question, because it really depends what you consider "average". Are we talking elopements and intimate weddings that take only a few hours? Or do we only take into account larger weddings of more than 100 guests? Do we only include professional photographers with registered businesses? Or does a friend who's never photographed a wedding and charges you €100 count as a photographer?
According to a survey carried out by One Fab Day about typical wedding costs in Ireland, the average cost of wedding photographer is between €2000 and €4000. You might be surprised to see these prices. It's no secret that there are a lot of budding photographers out there charging €700, and even established photographers at €1200 for a full day coverage.
Just like with any service, you can find a wedding photographer at any budget. The question is, will you find a wedding photographer you are happy with at any budget? And most importantly, what is the difference between a photographer charging €1500 and €3500?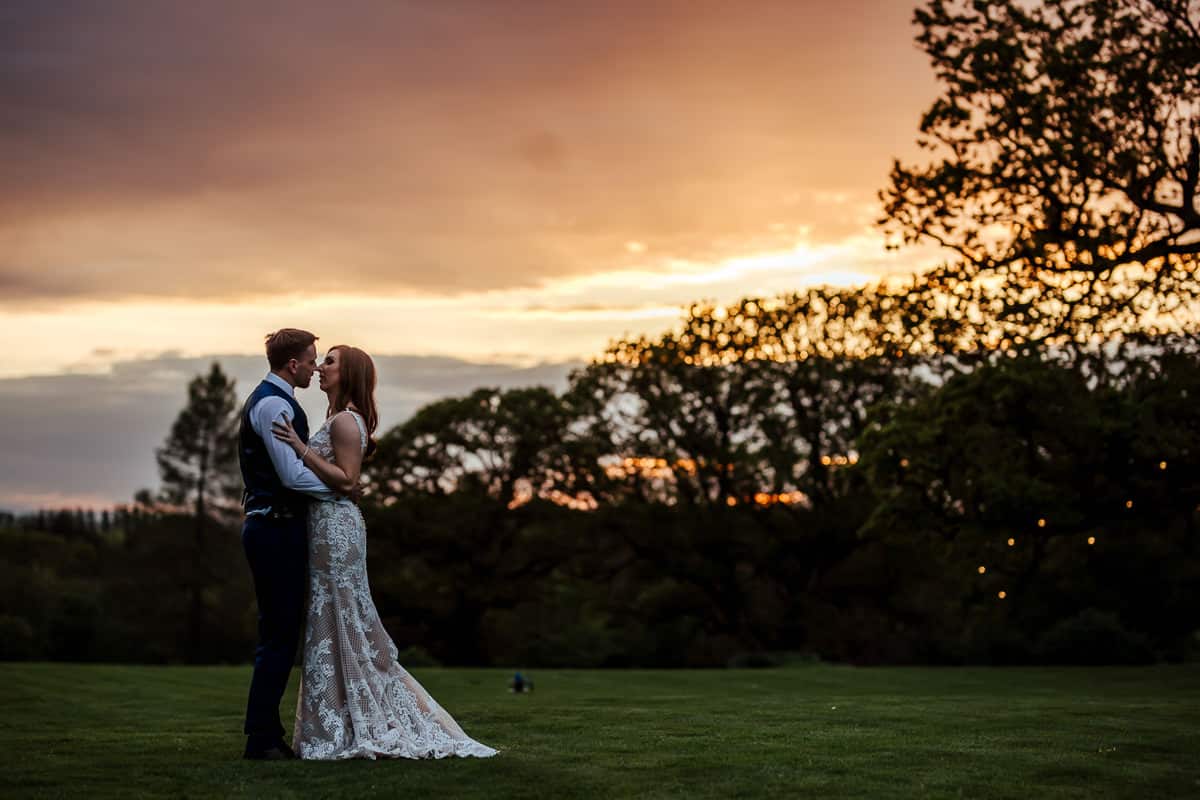 Do you even need a wedding photographer?
What silly question is that? Right?
Of course I need a wedding photographer! Everyone I know who got married had wedding photographs!
The question is, why? Not everyone chooses a big white dress – some prefer to wear red, or get married in a jumpsuit.
You don't have to have a big country house wedding – some go to the local registry office and have romantic lunch afterwards.
Not everyone invites 300 guests to their wedding – for some it's a dozen close friends and family, others have a destination wedding or a wedding for two.
So do you need a wedding photographer? Only you can answer this question. And when you figure out why, it will give you a better idea what type and cost of wedding photographer you'll be happy with.
So why hire a wedding photographer?
You want to have beautiful photographs of the two of you.
We are all a little bit vain, aren't we? 🙂 That's why we get an amazing dress and suit, put on makeup and have our hair styled. But do you need a professional wedding photographer to get those photos? Can't you just dress up on any other day, go to some beautiful spots or studio and get photos taken?
You want to be able to share the photos with your friends and family.
Sure, that's a valid reason, you want to share your beautiful day with them and they will enjoy experiencing your day through the photos. But won't your friends be there anyway?
You want to have visual images that will bring back vivid memories of your day.
I think this is the reason why 99% of couples choose to hire a wedding photographer. And that's where I often see a problem. When you are deciding on your wedding budget you obviously put a lot of focus onto the day itself. You want their guests to enjoy the food and to have fun, so you invest into food and music. To create luxury you pick the perfect venue and order your favourite flowers. You want your ceremony to be meaningful, so you spend time planning your rituals and writing your own vows.
But what couples often forget about is that their wedding day doesn't end at midnight (like Cinderella's). With the cost of an average wedding is now at €31,000 it's actually pretty good news that you're not spending your house deposit on one day of fun!
Your wedding day and experience lives on in your memories. And this is why a big chunk of your cost of wedding photographer doesn't get spent on the day itself. You're not just paying your photographer to be there for 10-12 hours. You're investing into them pouring over each of your photos after your big day to present to you the perfect gallery of memories. It's an investment into a beautiful quality album that you're going to show your children and even grandchildren. You're also investing into every evening you and your partner share a bottle of wine and pour over the happy memories of what was one of the happiest days of your lives.
The question really is, what is your wedding budget for your memories?
Which leads us to the next point. Why do similar wedding photography packages cost so differently? Why can a cost of wedding photographer be €1000 or €3000?
There's a very short answer to this question. Professionalism and experience.
"Olga captured our wedding in such a beautiful way that when we looked through our pictures (which were done in absolutely no time at all),
we couldn't help but happy cry because it was like being there all over again!" Syd and Chris

Who is a professional wedding photographer?
With digital cameras becoming cheaper and more easily available, meaning of the word "photographer" also changes. Anyone can pick up a camera these days, put it into automatic mode and call themselves a photographer. Most of the time you don't even need to make any investments. Take a picture with your smartphone, apply a filter, and put it up on Instagram for everyone to like. But I doubt you would be hiring your friend with a good smartphone to document your wedding!
"Olga and her husband were big help in finding the perfect location and even suggested places I didn't even think of.
They truly made the day great!!" Gudny and Rolf
So what does the cost of wedding photographer include?
Expensive Equipment
While a professional photographer will take a good photo with any camera, we still invest into the latest technology. A wedding day is always fast, and you need professional equipment to be able to catch up with it. The latest professional cameras are quick to focus, so we can document split-second emotions and reactions.
They also perform well in any lighting situation. Remember a time you took a photo with your phone and wondered why it came out all grainy or dark? The latest professional camera models allow photographers to successfully capture photos in more and more situations, irrespective of the light. It's super important at weddings when you don't know what kind of day you're going to have – sunny or rainy. The venue may be brightly lit or dimly illuminated with candles. The speeches or the ceremony might be against the window, with the light coming in from the back. A wedding day is not something that can be staged, or something that can be re-shot! Photographers who charge €1000 simply cannot afford to buy professional equipment or upgrade it regularly.
Professional Wedding Photography Insurance
As much as we take out insurance for our own equipment, we also need it for our couples. Some venues, like the National Gallery of Ireland or Smock Alley Theatre, require photographers to have an insurance policy covering up to €6.5 million. Even if you want photos in St Stephen's Green or Irish Memorial Gardens, you need a permit from OPW, and they will ask you for your photographer's insurance! Otherwise your photographer might not even be allowed on site – it's definitely not something you want!
Image Back Up – Keeping Your Photos Safe
Once again, a wedding day is not something that can simply be re-shot. Keeping those precious images safe is one of the most parts of the job. Professional photographers have a full back-up system in place, both offline (on extra hard drives) and online, on cloud back-up storage. I back up my files as soon as I come back from a wedding and always keep images on at least two devices, in case one fails. Paying for online storage and buying multiple hard drives is another expense that cheaper wedding photographers simply cannot undertake.
Another level of image security happens on the day itself. Professional cameras have two slots for cards, and the files are recorded on both cards as soon as you take a photo. While it's not common for professional cards or equipment to fail on the day, you never know what might happen.
Back Up Equipment
Just like with image storage, professional photographers take security very seriously. Technology is never perfect, and even the latest gear might fail at the worst moment. That's why I always bring back up camera bodies and lenses with me. I've never had to use them and I'm not eager to, but at least I'm ready!
Time Investment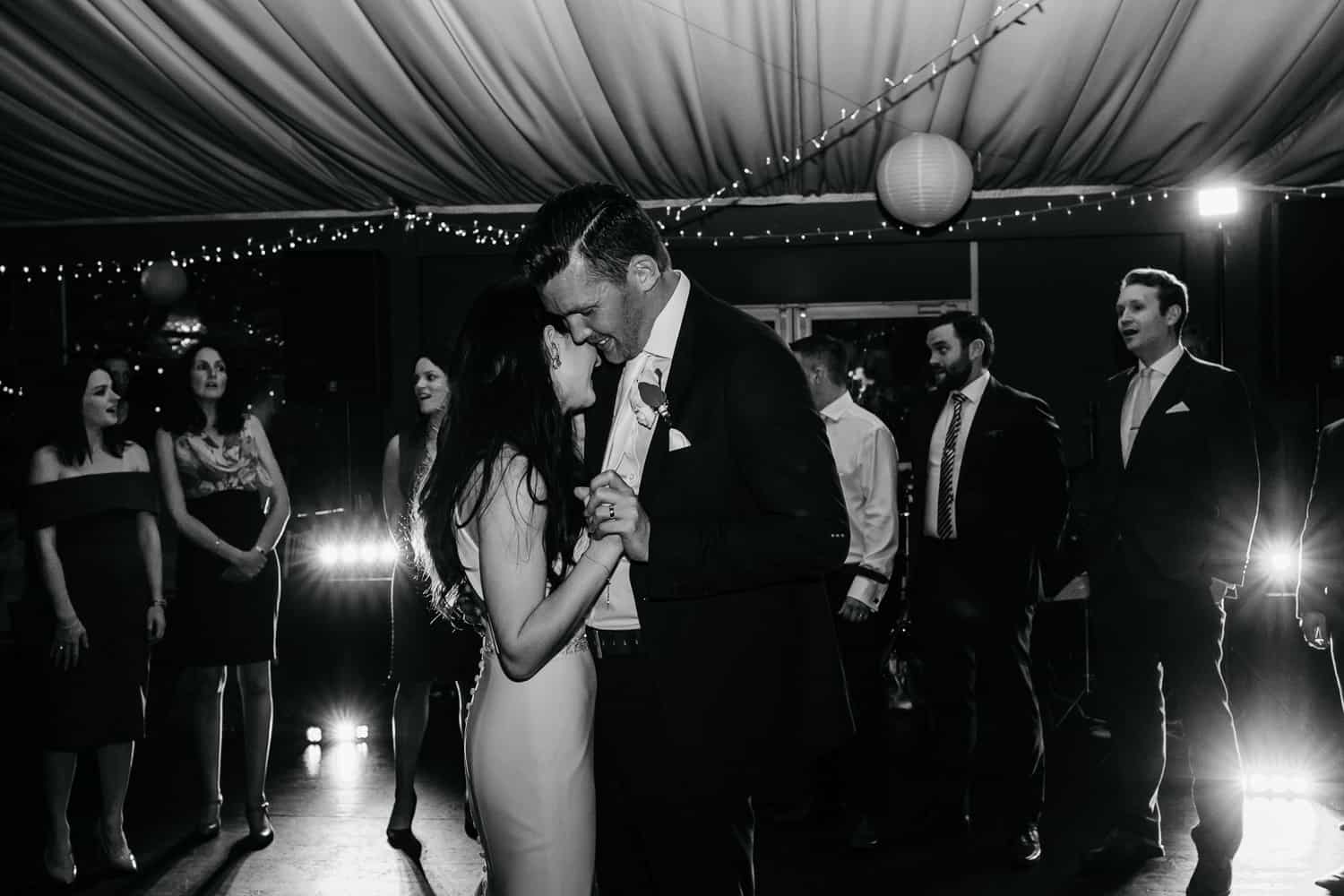 Often when couples think about hiring a wedding photographer they focus on the number of hours the photographer will be with them on the day. But that's just a small portion of the time a photographer invests into your wedding. There is of course backing up, culling the images, consistent editing and delivering them. There's also album design, usually with several drafts. And then before the wedding there are consultations, meetings and location scouting.
I always meet my couples in person before the big day so we're no strangers when it comes to the wedding! It's incredibly important for me that my couples feel as comfortable as possible with me on the day and that I know exactly how they want their day to run. A professional wedding photographer doesn't just capture the day but also helps you keep track of time and gives you suggestions how to make the day run smoothly. I am the only vendors who is there with you for the whole day, so I'm almost like your wedding planner, too!
Cheaper photographers simply can't afford to dedicate so much of their time to create a bespoke experience for every couple. That's why it might feel a bit like a conveyor belt and on your wedding day the photographer might forget some important details. I want my couples to have flawless experience with me but it always requires more time investment.
"INCREDIBLE! Olga is simply amazing! Every moment of our engagement photo shoot felt so special. We didn't expect to have as much fun on the photoshoot as we did.
Our playful attitude was entirely down to Olga's fun and relaxing presence and how much she made us feel at ease in front of the camera." Suzanne and James
Experience – The Elephant in the Room
Essentially, the difference between a €1000 wedding photographer and €3500 wedding photographer boils down to one word. Their Experience.
It's not just the ability to take good quality photographs with the right composition, lighting and focus.
It's first and foremost creating the perfect experience on your wedding day when you don't feel like taking photos is something you "have to do". When the photographs actually capture the day rather than become a time-consuming part of your day. When your photos is something you look forward to rather than dread.
What do I mean by that?
Every time I do a consultation with one of my couples, I ask them two really important questions.
How do you want to remember your wedding day in your photos?
Is there anything about your wedding photos that you feel worried about?
Almost every couple tell me they love natural candid photos of them and their guests caught "off guard". They love the emotional pictures that really bring back memories of the day as opposed to "posed shots".
Every other couple tell me they are worried about being away from their guests for too long. They tell me stories of their friend / sister / cousin who missed all of their drinks reception because the photographer dragged them away to get photos done. They mention loud and bossy photographers who constantly asked the guests to smile at the camera and made everyone feel uncomfortable.
And this is exactly where experience comes in.
Coming Prepared
Inexperienced photographers won't scout the location beforehand to find the best spots for your family photos and couple photos. Unfortunately, this takes away not only from the quality of your photos but also from the precious time on your wedding day. Inexperienced photographers will waste time taking photos in uninteresting locations with poor lighting, looking for the perfect spot. Experienced photographers will be able to take the same number of beautiful photos in half the time because they have an array of techniques and can quickly assess the location. This allows you to not just enjoy the portraits a lot more but also have more time to mingle with your guests.
Quick and Painless Family Photos
Same goes for family photos. Anyone can take a picture of a group of people looking at the camera, but not everyone can find the perfect location with even lighting. Inexperienced photographers don't know the best times to organize family photos, they won't prepare beforehand and the whole process will be twice as long. We've all been there, posing for family photos for what feels like ages. People dread that time of day – but what if it could be avoided, and family photos could be done in 15 minutes? That's where experience comes in.#
Working with Light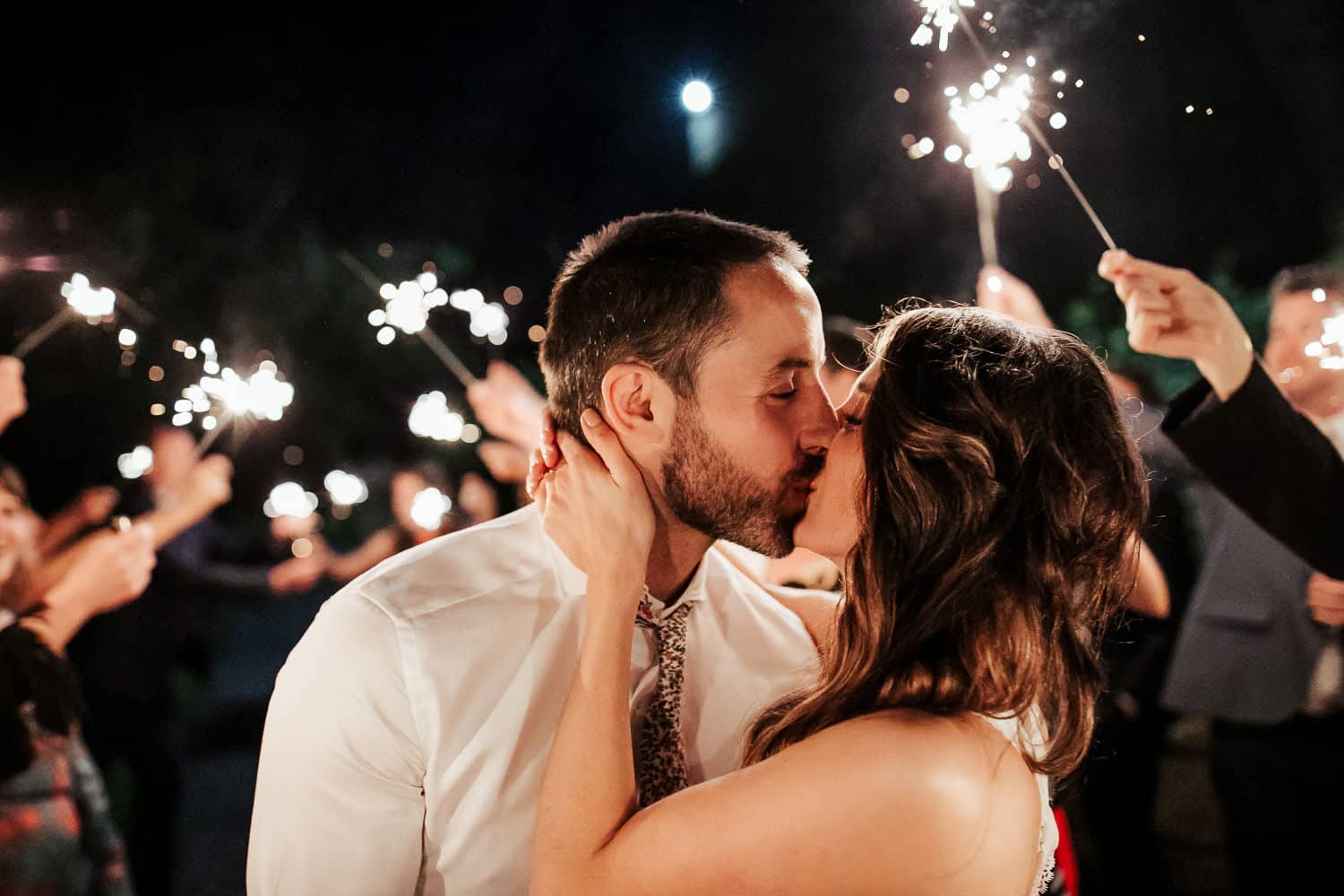 One of the main difficulties of wedding photography is the fast pace of the day and the way the light changes all the time. You might have seen your friend's photos in a park on a nice cloudy day, and you loved the pictures. But can an amateur photographer produce the same quality consistently? Can they work in tight and often cluttered spaces of the morning prep and make it look beautiful? Will they manage harsh overhead lights during the ceremony or be able to capture the vows without getting in the way? Can they find the right locations for portraits in bright sun, without making you look like a panda with shadows around your eyes? Will they take emotional photos of the speeches with light coming from the back of the speakers, silhouetting the top table?
Your Day is the Main Priority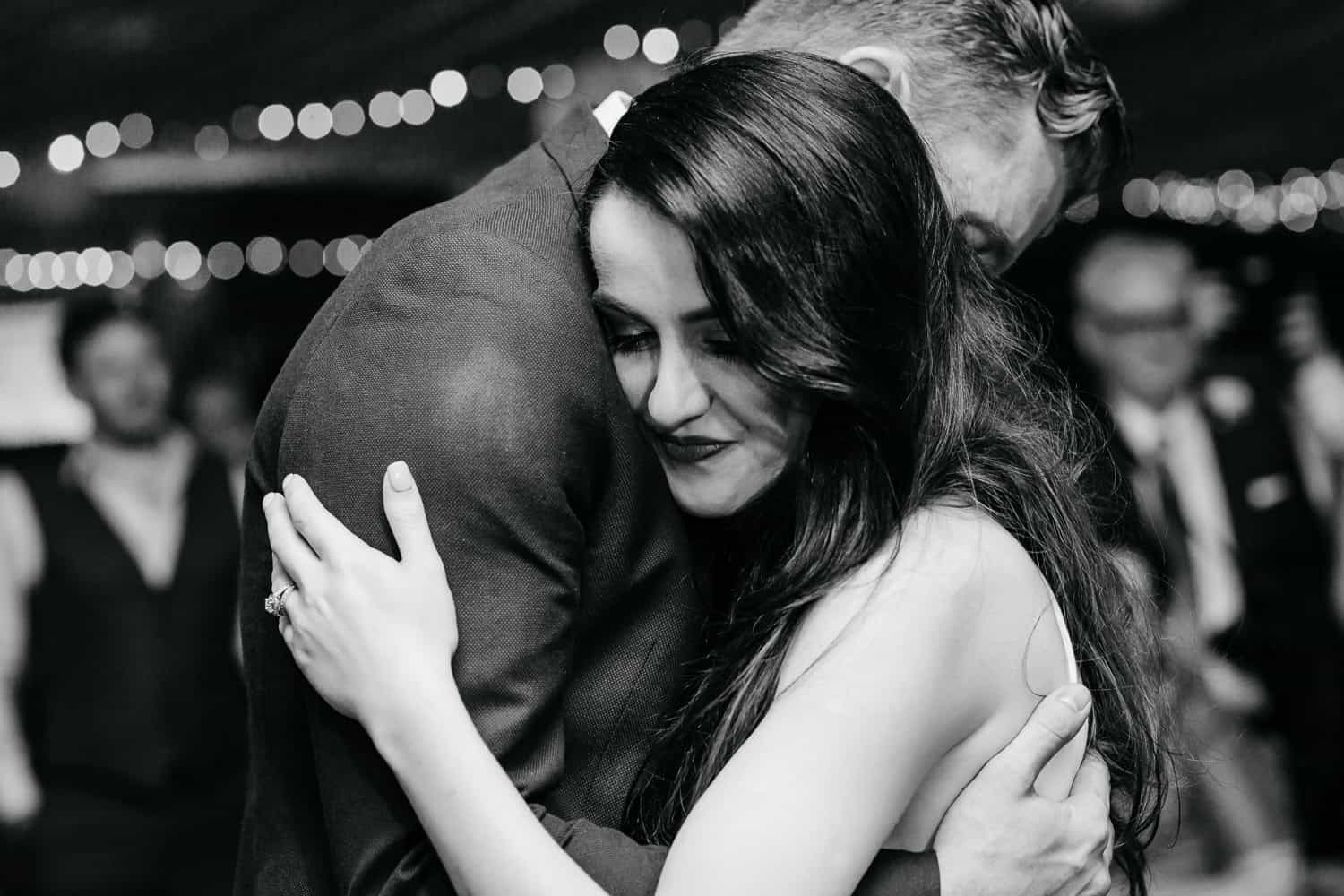 Last but not least, an experienced photographer puts your experience on your wedding day before anything else. With your photographer managing much of the timeline of your day, you really want to make sure of that. Inexperienced photographer are often hungry for more photos for their own portfolio. They will sadly prioritize pretty detail shots and romantic couple photos over candid photos. Your wedding day is not a photoshoot!
So the question really is, with so much planning and effort going into that one Big Day, are you ready to save €500 on your lifelong memories? Are you ready to take the risk of important moments of the day missed? Of spending more time with your photographer than with your friends and family?
The answer is entirely up to you!
"WOW WOW WOW!!!!!!
We are so blown away by the photos omg they are absolutely beautiful much better than we could have hoped for…  You captured so much and it was only yourself on the day…WOW!!!
We seriously are so in love with them and can not begin to thank you enough.x YOU have an amazing gift." Lynette and Joey
Get in touch to check my availability and packages!