I think I may not be the only person with a particular affinity for conservatories – but it's definitely not the only unique feature of Kilshane House in Co. Tipperary! Built in 19th century, this Regency House draws you in from the moment you arrive. The grounds and the views are absolutely stunning, the house is elegant, spacious and oh so perfect for a romantic wedding celebration. It's definitely one of the best wedding venues in Ireland I've been to!
Accommodation and Getting Ready
There is ample accommodation available both at the main house and in the lodges around – 54 en-suite bedrooms on site to sleep over 100 people. If your wedding is larger, Kilshane House is a short drive away from Tipperary Town, and there are a lot of BnB's available.
The house itself is perfect for you and your wedding party. There are 4 luxurious grand bedrooms and another 12 classic bedrooms. You can enjoy an intimate dinner with your closest friends and family the night before and then spend a relaxing morning getting ready.
Kilshane House Wedding Ceremony
With such stunning grounds the most difficult decision will be to pick your ceremony space!
If you dream of an outdoor wedding, there are a few perfect locations. You can exchange your vows by the lake in the Victorian garden, under the floating pagoda. There is also an intimate secret garden, where lavender and roses add romance to the ornate pergola.
And then, of course, there is the stunning conservatory, full of tropical plants and soft sounds of running water from the fountain. It's a perfect light and airy space where you don't have to worry about what Irish weather might throw at you. It's also right next door to the house, so a short walk to your drinks reception and the champagne!
Kilshane House Wedding Reception
With so many beautiful spaces and gorgeous food, your guests will most certainly be impressed. After your ceremony the drinks reception takes place in the period rooms of the main house and the conservatory. But on a fine day everyone will probably spill outdoors and enjoy the beautiful surroundings.
Nicola and Ger also decided to have their speeches during the drinks reception – something I always find works great to make them more informal and fun. They could then start the party earlier and dance into the night!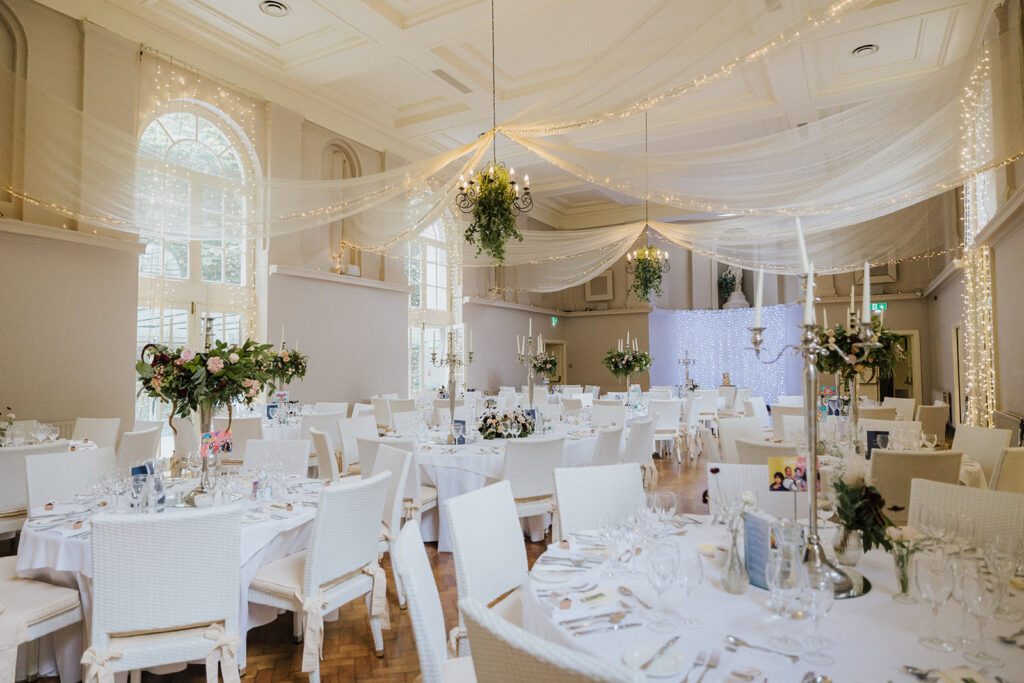 The wedding banquet in Kilshane House takes place in the spacious Orangerie, with a full bar on one end and a dancefloor on the other. The Orangerie seats up to 280 guests so you definitely won't need to cut that guest list!
Kilshane House Wedding Packages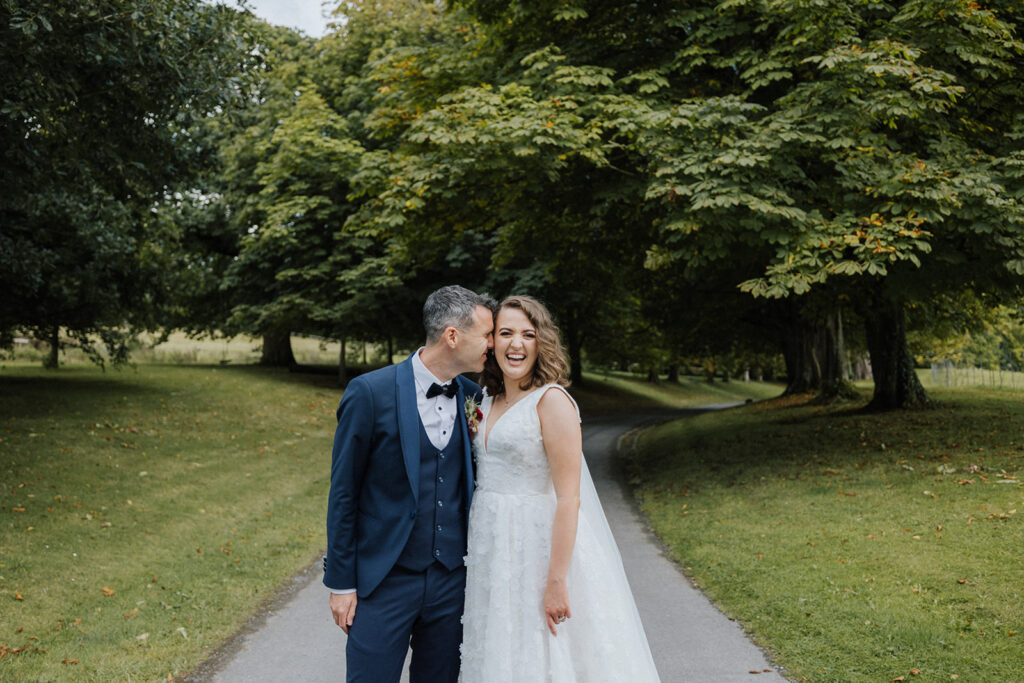 Depending on your wedding season, Kilshane House has four seasonal packages, plus a mid-week proposal – starting from €130pp. They all included drinks and canapes for your reception, a six-course wedding feast, a complimentary bridal suite, menu tastings, late bar and table plans.
And then of course the best part is that the venue is yours for the day, and you can make it completely unique! Nicola and Ger added so many personal touches to their wedding, it was an absolute joy to photograph. Nicola's father collects vintage cars, and he repaired and drove one of his favourite classic red MG all the way from Galway. It was most certainly a talking point of the day!
The whole day surrounded by their friends and family was high on emotions and fun! With sparklers after dinner, classic cigars and a full dancefloor in the evening it definitely turned out to be a highlight of the year!
The Vendors